Recognizing the women leaders driving the US Apprenticeship initiative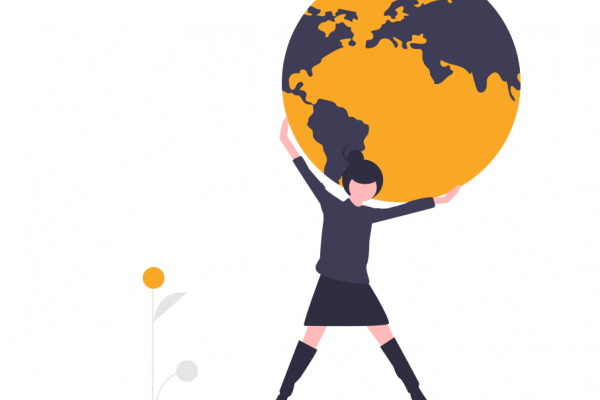 Today November 18, 2021, is National Women in Apprenticeship Day. A special day drawing attention to and recognizing the role of women in nation building, society building and the character building of the next generation via apprenticeships.

In 2019, women comprised nearly half of the national labor force; however, women's enrollment in apprenticeship has not matched its share of the working population. Supported by recent U.S. Department of Labor (DOL) partnerships and investments, the number of female apprentices has increased 218% from 2014 to 2019 and women now make up approximately 12.5% of active apprentices compared to 9.4% in 2014.

Consistent with the Department's focus on increasing access to apprenticeship for all workers, DOL's Women's Bureau (WB) recently released 2021 Women in Apprenticeship and Nontraditional Occupations (WANTO) grants to help recruit, train, and retain more women in quality pre-apprenticeship and Registered Apprenticeship programs. WANTO encourages them to pursue non-traditional occupations. Since 2017, WANTO has directly helped more than 5000 women train and succeed in apprenticeships.

ApprenticePath is privileged and proud to support and celebrate National Women's Apprenticeship Day. Our team salutes the following woman leaders driving the US Apprenticeship initiative. We are certain there are many more women leaders that are contributing to the US Apprenticeship journey, so we will continue to feature women leaders on a regular basis.

In alphabetic listing order:
Amy Firestone
Amy is the Vice President of Apprenticeship Carolina™ for the South Carolina Technical College System. She leads a multidisciplinary team of consultants in expanding youth and adult apprenticeships across the state.

Angela Hanks
Angela is the Acting Assistant Secretary, Employment and Training Administration (ETA) , Office of Apprenticeship. "The Apprenticeship Participation and Wage Gap", is one of her several publications.

Bri Grosskopf
Brianne is the Apprenticeship Outreach Coordinator at the Center for Land Based Learning, CA. She promotes the California Farm Academy Apprenticeship Program.

Cierra Mitchell
Cierra is the Division Director, Office of Apprenticeship, Employment and Training Administration (ETA). She is responsible for overseeing National Apprenticeship Marketing efforts including the management of a $1.2 million marketing contract to promote Apprenticeship opportunities nationwide.

Denise Miller
Denise is the state Coordinator for Apprenticeships, Colorado Department of Labor and Employment. She leads efforts for policy and practice related to Apprenticeship Expansion in the state of Colorado.

Julia Costin
Julia is the Associate Director of Corporate Apprenticeships, Colorado Cybersecurity Apprenticeship Program, CO. Julia works closely with regional technology associations, school boards, universities, and local companies to enhance workforce development programs. She established ISACA South Florida's "SheLeadsTech" initiative to help increase women representation in technology leadership roles.

Marisa Alcorta
Marisa is the California Farm Academy Apprenticeship Program Manager, Center for Land Based Learning, CA. She coordinates the Incubator Program and provides mentorship and resources to the Incubator farmers that make up part of the California Farm Academy. She also collaborates with local farmers and partner organizations on developing a regional accredited apprenticeship program

Marian Merritt
Marian is the Deputy Director for the National Initiative for Cybersecurity Education (NICE) at the National Institute of Standards and Technology (NIST). Her areas of focus include industry engagement, apprenticeship, and small business cybersecurity.

Maud Daudon
Maud is the Head of Career Connect Washington. She is leading the WA state's effort to create a 10-year vision and strategic plan for building a statewide career-connected learning and apprenticeship system on behalf of WA state Gov. Jay Inslee.

Wendy Chun-Hoon
Wendy serves as the 20th director of the Women's Bureau, Department of Labor. She has held senior positions in Maryland state government and private philanthropy, overseeing large-scale, results-driven initiatives for worker and family economic justice. Her team overseas The Women in Apprenticeship and Nontraditional Occupations (WANTO) grants.

Kudos and thanks to these leaders for empowering women and nation building. ApprenticePath is proud to be part of this inclusive community.
Your ApprenticePath.com team!
---
Posted
1 year ago
by
admin
Comments
No comments yet! Why don't you be the first?
Add a comment