Opportunity of a lifetime in Cybersecurity careers! Grab it!
Cybersecurity Awareness Month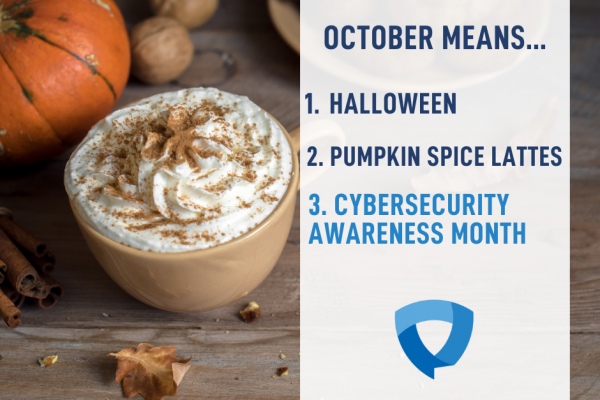 Cybersecurity related jobs are the fastest growing and best paying jobs over the next decade (Source: NICE). It is one of the hottest sectors today, with new threats and challenges emerging each day. There is a huge push by both business and education sectors to attract individuals toward a degree and career in cybersecurity.

Interested in joining this exciting new workforce? Here are a few reasons why pursuing a degree and career in cybersecurity might be right for you.
Hot Job Market
According to the U.S. Bureau of Labor Statistics, the job market for information security analysts will grow by 32 percent by 2028, making it one of the fastest growing job sectors. There will be 3.5 million unfilled cybersecurity jobs globally in 2021 (Cybersecurity Ventures) and 464,420 unfilled cyber jobs in the US (Cyberseek.org). This means that cybersecurity professionals are among the most in-demand around the world and will be for years to come.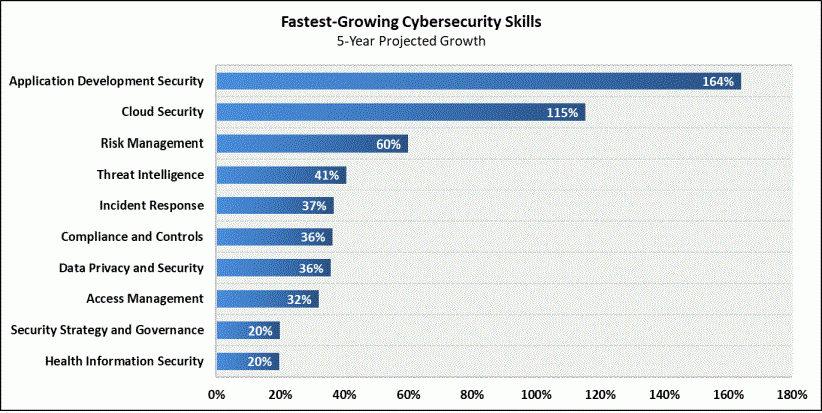 Source: Burning Glass Technologies
Application development security and cloud security are projected to be the fastest-growing skill areas in cybersecurity and are integral components of a job related to building a secure digital infrastructure. The most common occupations that integrate these skills include Software Developer, Cybersecurity Engineer, Cybersecurity Analyst, Cloud Architect, Pen tester, Vulnerability Assessment Analyst.
Infinite Room for Personal and Professional Growth
Beyond just the ability to get a cybersecurity job, thanks to an ever-growing set of career tracks, cybersecurity offers a variety of different options for professionals to find a position that fits nicely with their own interests. Cybersecurity professionals work in everything from compliance to stress testing cyber defenses and software, so there are virtually limitless ways that professionals can apply their skills and look to grow them.
Investment in advanced cybersecurity pays for itself
Due to the shortage of cybersecurity talent in the workforce, businesses and educational institutions are constantly rolling out new avenues by which to make cybersecurity careers more affordable. For example, new grants and scholarships are now becoming available each day for individuals interested in cybersecurity careers, while many businesses are beginning to offer tuition reimbursement or other financial perks. This means that a degree in cybersecurity may be much more affordable than you originally thought. One of the ways to get ahead in this cyber race is through apprenticeships.
Call to action: Check out Cybersecurity apprenticeships programs
ApprenticePath has created a curated repository of cybersecurity apprenticeship programs easily accessible in one place. We are adding more daily! We are passionate about raising awareness about pathways to prepare a highly skilled and diverse workforce for careers in cybersecurity to include expansion of knowledge and application of the NICE Framework.

ApprenticePath.com is an inclusive community with the mission to connect US apprenticeship seekers to industry programs. Our ecosystem comprises - career seekers, students, parents, counsellors, industry bodies and companies that offer apprenticeship programs in the USA.
Your ApprenticePath.com team!
---
Posted
11 months ago
by
admin
Comments
No comments yet! Why don't you be the first?
Add a comment