No Degree? No Problem! Have a non-traditional education background? No Problem! IBM wants you as an Apprentice
IBM New-Collar Initiative to hire Apprentices!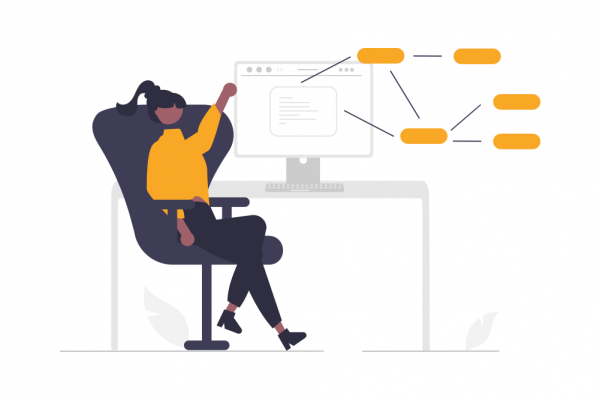 No Degree? No Problem! IBM, the leading global company is coming after you! IBM has designed new career pathways for candidates without an advanced degree. It has launched a New-Collar initiative to address the industry skills gap in a world of fast-paced technology. A significant number of roles at IBM don't require a traditional education or career path. What matters most are the skills and experiences to perform a role. The IBM Apprenticeship program gives an opportunity for candidates without advanced degrees to build new technical skills while getting paid and landing a job at IBM.

IBM's New-Collar initiative focuses on improving access to opportunities for people who come from non-traditional backgrounds. In today's modern world, IBM understands that hiring good talent does not just mean hiring someone with a diploma. It is about having the right skills, practical experience, and the determination to succeed.

"Even as many seek to revitalize traditional industries, lasting job creation will require an understanding of important new dynamics in the global labor market. This is not about white collar vs. blue collar jobs, but about the 'new collar' jobs that employers in many industries demand, but which remain largely unfilled." Ginni Rometty, Executive Chairman of IBM
IBM offers several 21st century apprenticeship programs across IT, Cybersecurity and Manufacturing. Apprenticeships at IBM are all about picking up new skills – and lots of them. When you join IBM as an apprentice, it is not just about training and qualifications. IBM is hiring you for a long-term professional career. IBM will help you grow through an intensive work-based development program, with comprehensive learning, focused hands-on training, and mentorship.

ApprenticePath features IBM apprenticeships on it's platform to make them easily accessible to you in one place. Check out IBM program listings here.
ApprenticePath is an inclusive community with the mission to connect US apprenticeship seekers to industry programs. ApprenticePath ecosystem comprises - career seekers, students, parents, counsellors, industry bodies and companies that offer apprenticeship programs in the USA.

Your Apprenticepath.com team

---
Posted
1 year ago
by
admin
Comments
No comments yet! Why don't you be the first?
Add a comment