Digital skills matter in the 21st century: Build your Digital skills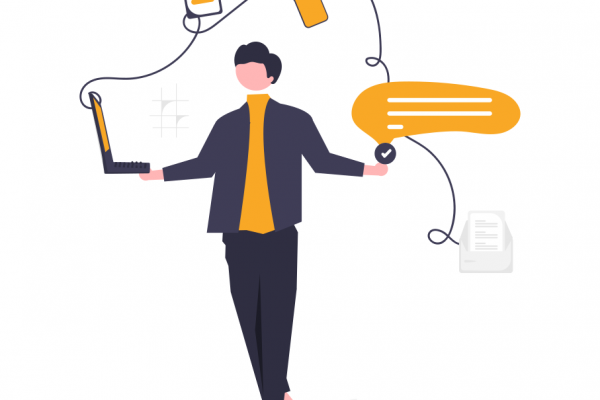 To stand out in the 21st century job market, you need to prioritize time and resources to build digital skills that will lead to employment. Digital literacy matters since the increased use of automation, software platforms create barriers for those who lack the skills to use digital tools effectively.

What are digital skills?
In today's 21st century economy, digital skills are the "basic set of capabilities workers need in order to use devices, data, and computing proficiently, safely, and ethically to perform their job's core activities in the increasingly digitized future of work."
In 2019, the Rework America Business Network issued a report, "Digital Blindspot: How Digital Literacy Can Create a More Resilient Workforce." This report created a framework to categorize the skills workers need to acquire employability like problem solving with technology that increase the marginal likelihood of employment. As per the report, "Technology's transformation of every facet of our lives presents both profound opportunities and risks. Our reliance on technology to perform even mundane tasks risks imcreasing gaps between technology haves and have-nots."

Which Digital skills matter the most for employability?
The above report outlines five dimensions of digital skills that constitute baseline expectations for employability digital literacy.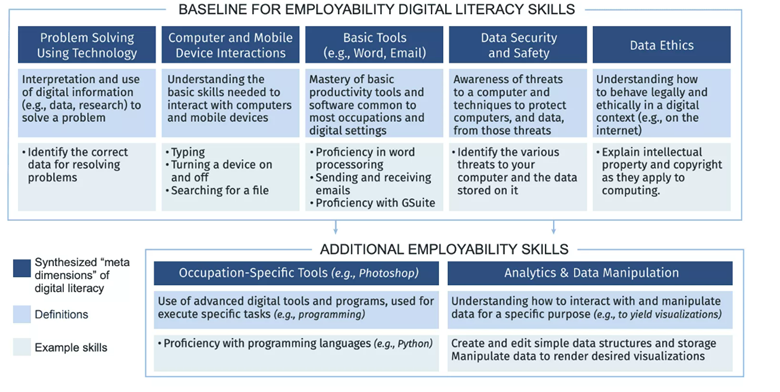 1. Problem Solving Using Technology - Example Skills: Identify the correct data for resolving problems.
2. Computer and Mobile Device Interactions - Example Skills: Typing, turning a device on and off, searching for a file.
3. Basic Tools - Example Skills: Proficiency in word processing, sending, and receiving emails. Proficiency with G-Suite.
4. Data Security and Safety - Example Skills: Identify the various threats to your computer and the data stored on it.
5. Data Ethics - Example Skills: Explain intellectual property and copyright as they apply to computing.
Additional Employability Skills
• Occupation-Specific Tools - Example Skills: Proficiency with programming languages like Python.
• Analytics & Data Manipulation - Example Skills: Create, edit simple data structures. Manage data visualizations.
ApprenticePath has curated hundreds of such apprenticeships to help enhance your digital skills in high demand occupations. Click here https://apprenticepath.com/programs

ApprenticePath is an inclusive community with the mission to connect US apprenticeship seekers to industry programs. ApprenticePath ecosystem comprises - career seekers, students, parents, counsellors, industry bodies and companies that offer apprenticeship programs in the USA. We want to do our part to ensure that everyone does their part – implementing stronger security practices, raising community awareness, educating vulnerable audiences, or training employees – this helps ensure our interconnected world will be safer and more resilient for everyone.

Your Apprenticepath.com team
Reference/Source: https://markle.org/digital-skills-building/

---
Posted
1 year ago
by
admin
Comments
No comments yet! Why don't you be the first?
Add a comment