Building an Energy Workforce for the 21st Century
Apprencticeships in Renewable Energy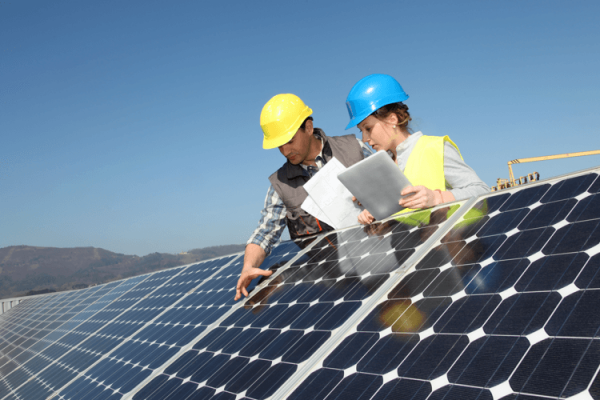 The energy sector is dynamic, employing millions of Americans. The electricity grid in US in part was built more than 30 years ago. It is critical to upgrade these legacy systems with new technologies to increase efficiency, reliability, ensure security, and help to reduce pollution. We also need to upgrade our energy workforce. A high skilled energy workforce will enable the integration of new technologies that benefit consumers and increase competitiveness in a 21st century energy economy.

The 2015 U.S. Department of Energy's Quadrennial Energy Review found that 1.5 million new jobs nationwide will be added across the energy sector by 2030 because of retirements, infrastructure growth and repair, and changing energy technologies.

Energy sector is using apprenticeship as the proven solution for recruiting, training, and retaining world-class energy talent. In 2020, there were 12,022 registered apprentices in the energy industry. Some examples of the high-demand Energy apprenticeship occupations are:
• Line Maintenance
• Electrician
• Power-line Distribution Erector
• Gas-Main Fitter
• Water Treatment Specialist
• Substation Operator

Innovative energy industry consortium: The Center for Energy Workforce Development (CEWD) is a non-profit consortium of electric, natural gas, and nuclear utilities, contractors and their associations - Edison Electric Institute, American Gas Association, American Public Power Association, Nuclear Energy Institute, National Rural Electric Cooperative Association, and Distribution Contractors Association. More than 120 utilities, organizations, and unions are working in partnership and engaging educational institutions and government entities to ensure the energy industry is poised to recruit and retain the best and brightest talent.

Interested in exploring energy apprentice options? CEWD has published a "Get into Energy Career Pathways Roadmap", that provides a career pathway and detailed information for each of the energy position.

Interested in energy career? Get to know the industry by starting here to the common myths and misperceptions about energy industry.

CEWD also published an Energy Industry Competency Model book. These issues drove the development within CEWD of an energy competency model that can be used by educators, workforce investment professionals, and utilities and their contractor partners to articulate the skills required to perform the work.
The Energy Industry Competency Building Block model is designed to provide a consistent definition of the competencies required to work in the industry. The model builds from fundamentals to more industry and career specific competencies. The Competency Model consists of stacked tiers increasing in specificity and specialization as the pyramid ascends. Each tier is divided into blocks representing content or the skills, knowledge, abilities, and other factors that are essential to successful performance in the industry.
Are you ready to be an energy apprentice ? Click here for apprenticeship opportunities !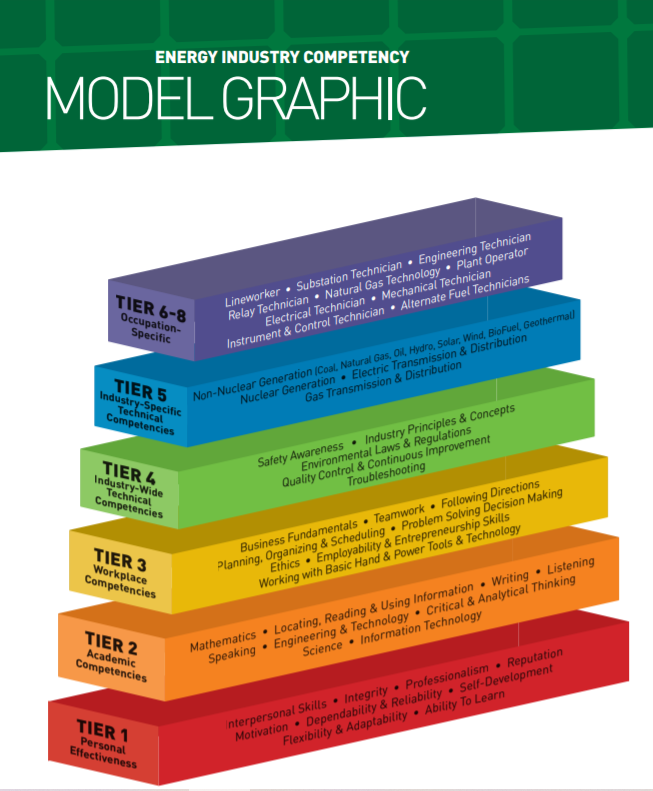 Are you ready to be an energy apprentice ? Click here for apprenticeship opportunities !
Sources and useful links:
1. https://apprenticeshipusa.workforcegps.org/resources/2017/08/17/17/24/Apprenticeship-in-Energy
2. https://cewd.org/
3. https://cewd.org/wp-content/uploads/2021/06/GIE-Myths-and-Misperceptions.pdf

---
Posted
9 months ago
by
admin
Comments
No comments yet! Why don't you be the first?
Add a comment